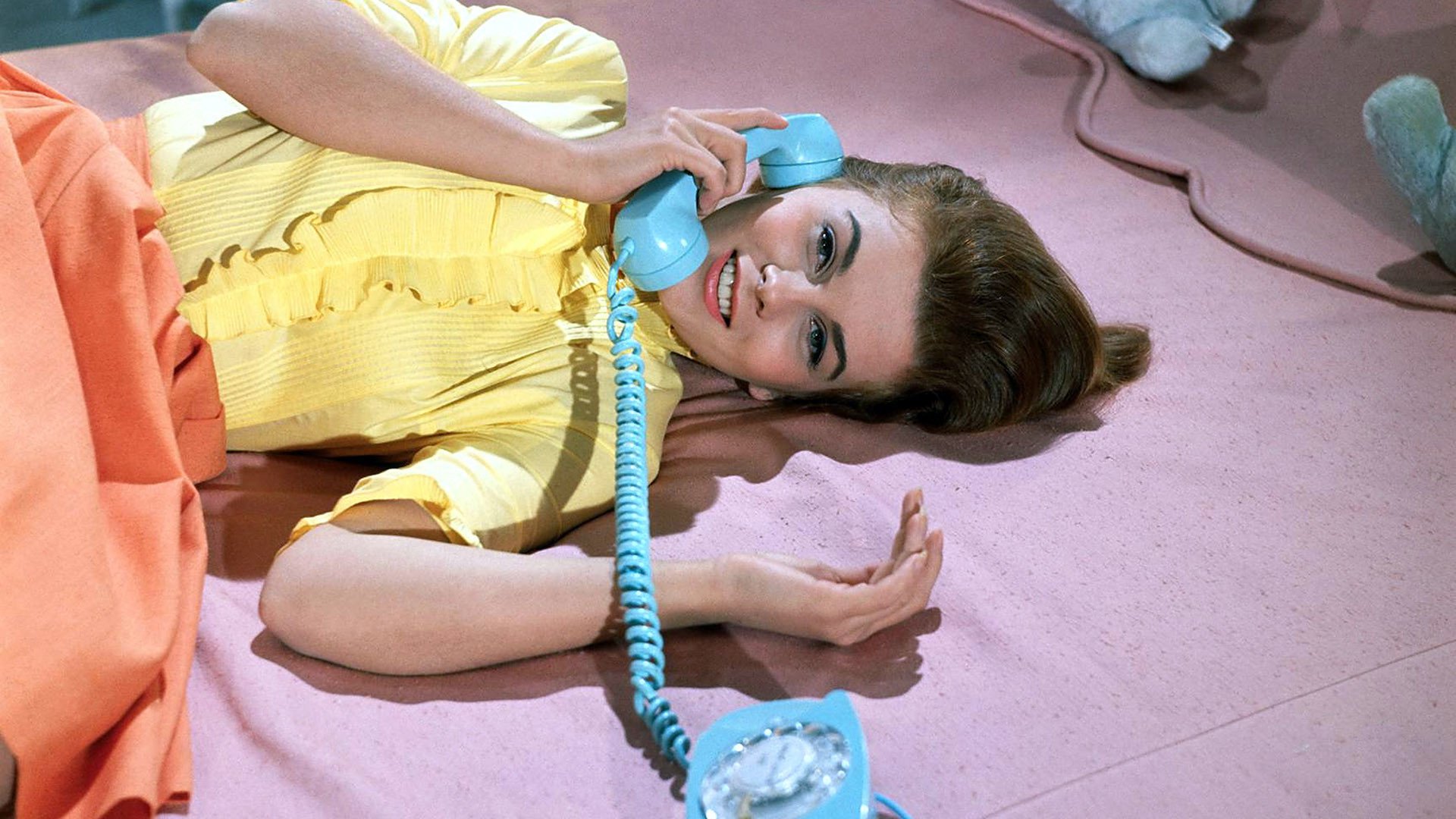 Previously, I wrote about how I had become a huge fan of Ann-Margret, so I went online, did some research, and found this great musical/film titled Bye Bye Birdie, starring Ann-Margret.
Ugh, and as I expect, the film, it was magnificent, and yes, I'm talking about Ann-Margret, too. She is just this amazing actress who can dance, sing, and act. I mean, is there something she isn't great at?
Well, I was reading some reviews of this film, and heard very terrible things about it, like how the story made no sense, and some people who had participate in this play, either as a school play, or generally in a theater, they say how bad the story was. But, in my defense for this film, like I had also had previously written about, is that musical are not about making sense, or telling a story straight forward, it's more about feeling the music and enjoying it. I am saying this, because I did a musical for my first bimester at university, and I hated the story, yet, in the other hand, the music was amazing!
I will try to not spoil the whole story of this film, because I want people to watch it and experience them by themselves, so here's my summary:
The story opens up with a man who write music, who isn't very successful, but his lovely secretary and future wife, helps him to get a job to produce a song for a really popular singer knows as Conrad Birdie. And to debut and promote this song, a contest is made, for a lucky fan of Birdie get a kiss by him. A really lucky fan in Ohio, whose name is Kim, is the one who will get to be kissed by Birdie. Kim is happy, yet not that very content, too. Because she recently began dating the coolest guy in town. This is basically all I can tell you, sorry, I just don't want to spoil it all.
I understand the hate comments for the film, I get the story was weird, and had zero connection with each scene that passed. But, once again, it's a musical, it doesn't need to make sense. In fact, for me, it kind of made sense to me, specially, because I can related to.
For me, the film reminded me of my younger years, like when I was 13 to 16, I used to be a fangirl of a lot  of boy bands. I mean, every girl in her starting teens would be in love with that dreamy boy in the band right? and this movie pretty much sum up how girls at that age act, and I really like it though.
I don't know why young girls felt in love with rock stars, but I think is something that is part of growing up. I look at my younger self, when I used to buy all this CD or other merchant from my favorite bands, and I say to myself now, "You wasted so much money" I feel like a fool today, but you know, I was just growing up, and something in my head was giving me hope that these guys were reachable. Now, I realized these guys, and the new generation of boy bands, there are still the same: just a fantasy for a lovely girl who yet hasn't understand the world.
At the end, I do recommend you this film, if you are someone who loves crazy of course.